Adorable moment. Imagine the intelligence of these beautiful creatures! 🥰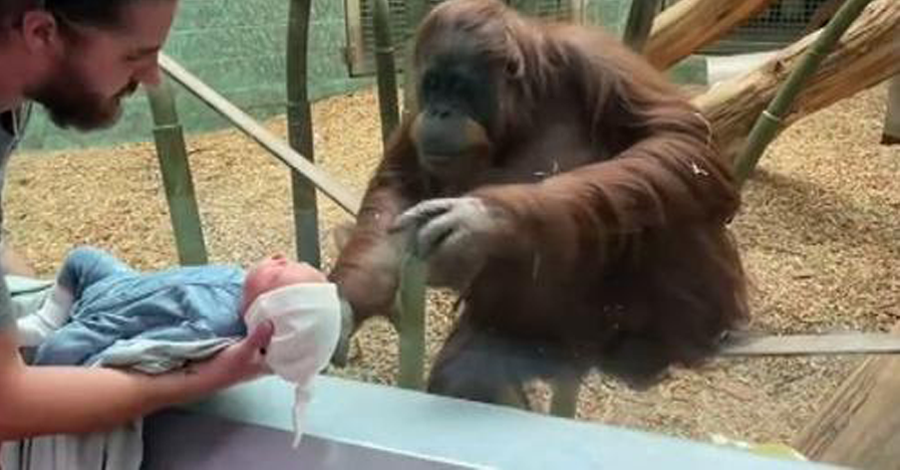 This is so sweetest thing ever seen, shows the emotions of wild animals!
The Hittle family shared a video earlier this month online from their trip to the zoo, showcasing a cute moment between an orangutan and the couple's newborn baby.
The video shows Dakota Hittle holding his 3-month-old baby, Judah, near the glass enclosure of the zoo's orangutan exhibit. An orangutan named Amber then points to him to bring the infant closer to the glass.
Dakota Hittle's wife, Shalena Crowe Hittle, and Judah's big brother watched as Judah was brought closer to the glass with Amber pointing and looking over him.
Please like and share